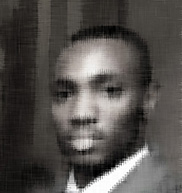 With my background in Architectural education, I am always seeking out ways and things that I can do, which will
enable me to enhance my skills. All though Architecture is my field of choice, I do feel I have a lot more
to offer especially in the visual aspects. This to some degree comes from my interest and enjoyment in
CG.
Studying Architecture has definitely helped me develop as an individual. It has grounded me in the
importance of proper organisation, including how to effectively manage me time. Completing the course
I have noticed a definite improvement in interpersonal skills and general when in-which I conduct myself
in-front of others.
This is just a brief insight in to me...Shanaire Blythe.
3D Modelling, Sketching, Rendering, Photo-manipulation, Physical Modelling

AutoCAD, Blender, Grasshopper, Illustrator, InDesign, Photoshop, Rhino, Sketchup ,VectorWorks